November 15 2017 |
MODERN ACCESS IS SHORTLISTED FOR THE CONSTRUCTION NEWS SPECIALISTS AWARDS 2018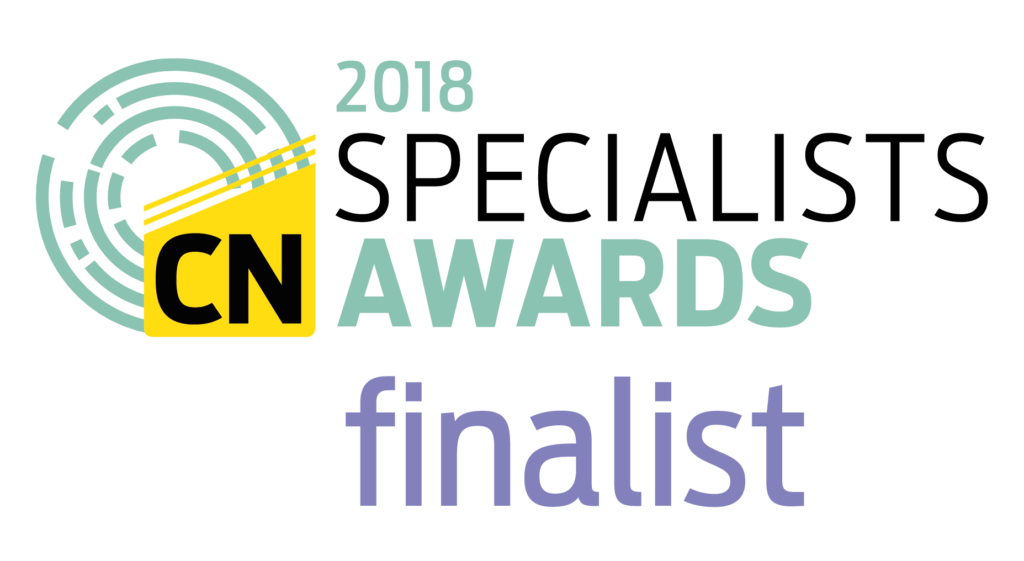 Modern Access, the specialist division of Blencowe Scaffolding, has been selected by the judges as a finalist in the Project of the Year by a Specialist Contractor category of the 2018 Construction News Specialists Awards, the only national awards that recognises the best specialist contractors from across the UK.
To decide the winners, all finalists will attend face-to-face judging by our panel of more than 60 judges, made up from the UK's largest construction firms and the leaders of the country's major projects, including:
Cormac MacCrann, managing director, Canary Wharf Contractors
Dale Turner, director of procurement and supply chain, Skanska UK
Lucy  Homer, executive general manager, design and technical, Lendlease
Peter Fisher, SHE director, Costain
The Construction News Specialists Awards ensures that whatever size or specialism there is an appropriate avenue to showcase the achievements of specialist contractors.
Alan Blencowe, Director of Modern Access said: '"We are delighted to be a finalist in the Project of the Year category of these prestigious awards. Our new division, Modern Access, constantly strives for excellence and being recognised as a finalist in these Awards reinforces our vision of excellence and underlines the hard work of the whole team."
Construction News editor Tom Fitzpatrick said: "Specialists are continuing to up their game in difficult economic circumstances. Our expert judges have now shortlisted the companies who represent the best of the people, initiatives and projects in the construction industry supply chain.
CN will be publishing features on each of the shortlisted entrants in the coming weeks and best of luck to all involved as they now go to the second stage of presenting their work face-to-face with our judges."
The winners will be announced on 8 March 2018 at a glamorous ceremony at the Grosvenor House Hotel, London where over 1,000 of the industry elite will join together for a night of entertainment, celebration and networking.
The full list of finalists and more information can be found at: specialistsawards.constructionnews.co.uk
-Ends-
The Construction News Specialists Awards is organised by Construction News, part of EMAP.  For more information about Construction News, see www.constructionnews.co.uk
About Modern Access
Modern Access is an exciting new chapter in Blencowe Scaffolding's 53 year scaffolding history. Our new division specialises in using a modular system scaffold which boasts worldwide accolade for providing both large and small scaffold projects with a cost effective solution, erected in a timely manner and providing a secure foundation for any project. We work with both commercial, heritage and domestic customers.  Our Eastleigh depot is solely dedicated to our Modern Access division and is ideally placed to work within a 60 miles radius of it's own centre as well as servicing the operating radius of both the parent company's depots in Salisbury and Basingstoke.
For further information please contact Amanda Blencowe, Three Six Five Events, email: amanda@threesixfiveevents.com, mobile: 07766823824