September 19 2018 |
Blencowe Scaffolding and Modern Access are really pleased to announce that as headline sponsors of this years Race 4 Men in conjunction with The Body Lounge Foundation, have helped raised £6,186.21 for Salisbury Hospital's 'Stars Appeal' Prostate Cancer Fund and MRI Scanner Campaign.
Race4Men, which took place on Father's Day, back in June this year,  is a charity running event aiming to raise as much money as possible for The Stars Appeal and in particular the Prostate Cancer Fund and the MRI Scanner Campaign.
Statistics released have revealed that prostate cancer is now the THIRD BIGGEST cancer killer run the UK, and the number of men dying from the disease every year has overtaken that of women who pass away form breast cancer.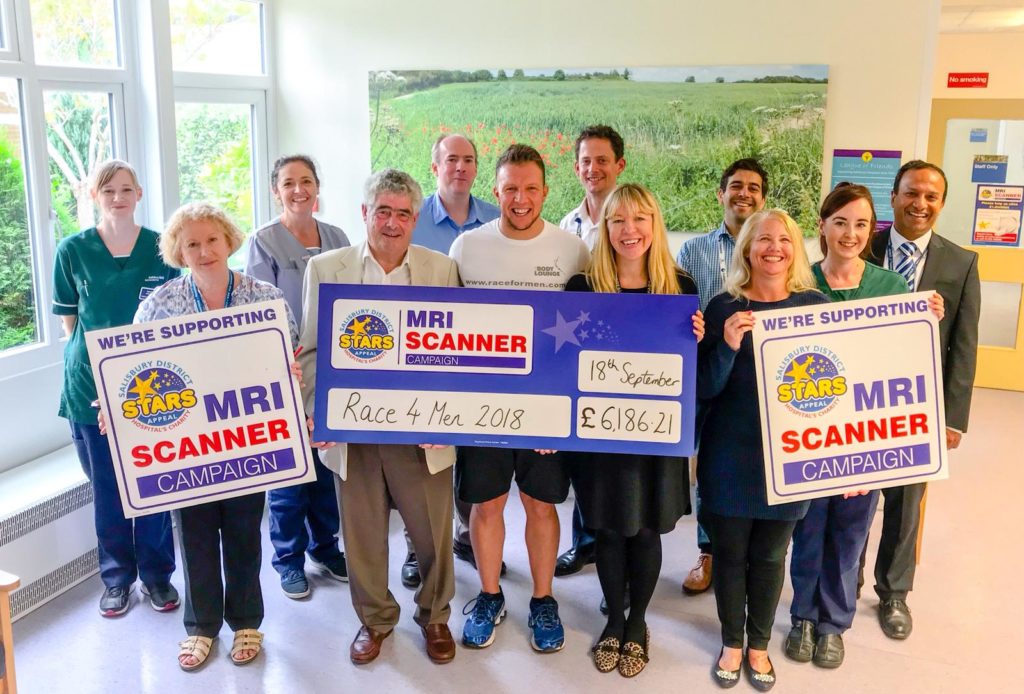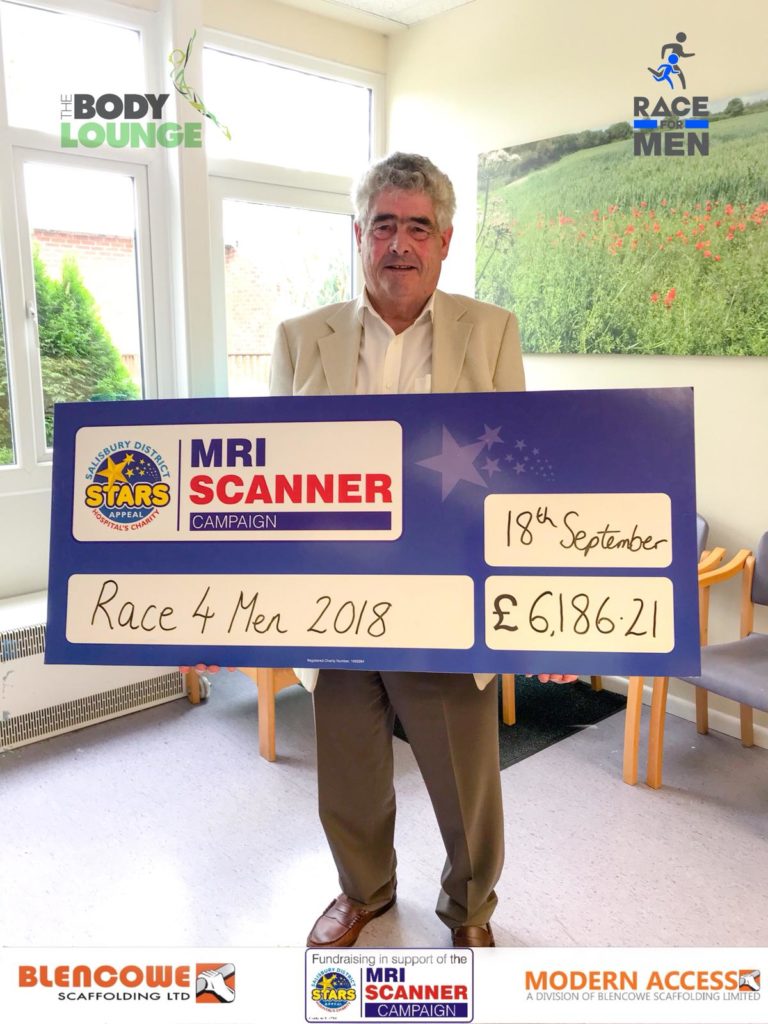 Pat Blencowe, CEO of Blencowe Scaffolding and Modern Access, was very proud to be able to present the cheque to the team of Urology consultants and nurses at Salisbury Hospital yesterday and says, 'We were delighted to partner The Body Lounge Foundation as headline sponsors of Race4Men, and very proud that together with everyones efforts, the event raised £6,186.21 towards the Stars Appeal's Prostate Cancer Fund and MRI Scanner Campaign. With a work force of over 100 individuals, heavily dominated by men, we're proud to be able to support the event to help raise awareness and raise vital funds towards another MRI Scanner at Salisbury Hospital, as it will help with the earlier diagnosis of prostate cancer in men. Well done to everyone who took part in the event, it was a brilliant day.'