October 2 2017
Client: McCarthy & Stone
Project: Assisted Living Cat II Sheltered Accommodation
Location: Didcot, Oxford, UK
Construction of a three storey Assisted Living Cat ll Sheltered Accommodation, comprising of sixty apartments with a communal lounge, dining room and entertainment area. The Project was awarded to McCarthy & Stone, with work commencing in 2016. The location in The Great Western Park in Didcot, is a large construction site in the rapidly expanding Town.
Modern Access deployed a team of system scaffold specialist scaffolders to undertake this project from the Salisbury depot. A team of three started to install the external scaffolding, staircases, loading bays and internal crash decks at the beginning of 2017.
McCarthy & Stone decided the construction the new building will be done in a new type of blockwork method. Porotherm blocks are constructed using a cement at the base, and then the rest of the blocks are fixed using a roller and a special mix. The Porotherm system is said to be four times faster than what is currently used for traditional blockwork. With the quickness of the blockwork, McCarthy & Stone required a faster and more adaptable method how the scaffold was built to keep ahead of the block layers.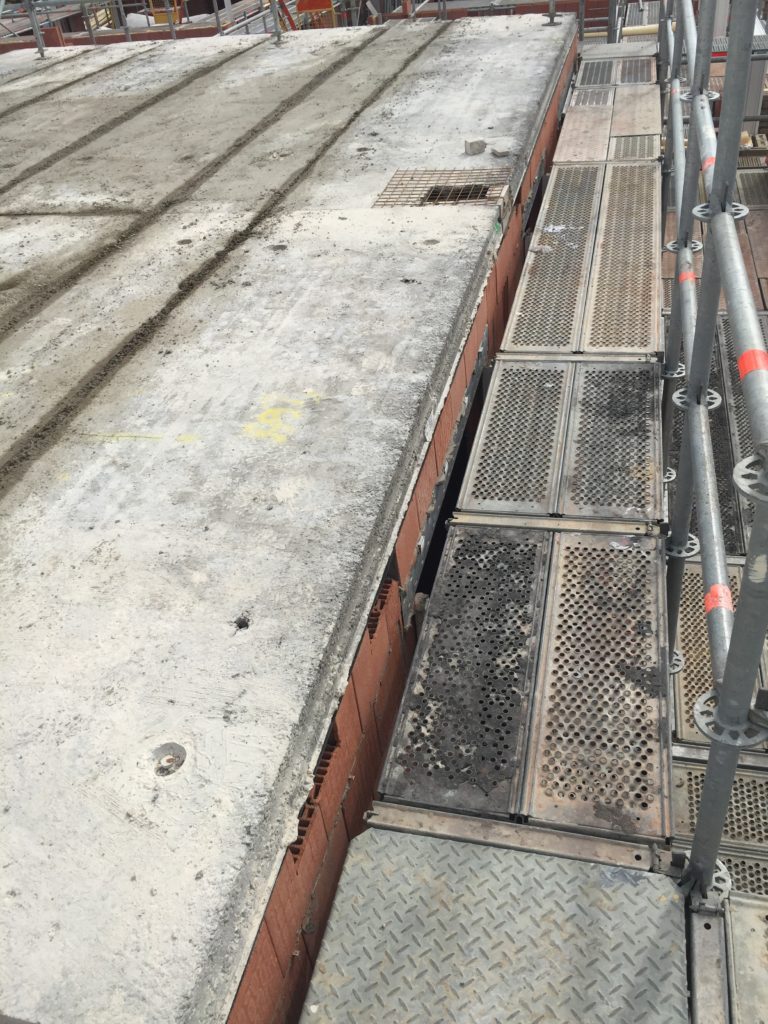 Modern Access uses the widely adaptable Layher system, which came into its own for this unusual build. The Modern Access team were able to build the main scaffold in 2m lifts, and the 800mm inside platform to continue up to full height with the blockwork in 1.5m lifts. Not only did this provide a working platform for the block layers, but prevented falls from inside the internal floors. As soon as all the blockwork was in the place, the inside decks were returned to the initial level ready for the external brickwork to start. The large 1.8m fully boarded platform was then be raised in 1.5m lifts to accommodate the brick layers. With the ease and speed of the raising and lowering the inside and outside platforms independently, we managed to keep ahead of all trades and kept the budget on target.
The system scaffold equipment was delivered to site by HGV which incorporated its own HIAB. With the equipment on site prior to the start date, this allowed the scaffolders to drive straight to site and start work immediately. Any additional equipment could be ordered at the depot, and then dropped off to site when it was required. Modern Access proved it had the expertise and resources to adapt and fulfil any new and different types of work put forward to us from our Client. During the entire project we constantly delivered a high quality of workmanship, while working to the highest Health and Safety requirements.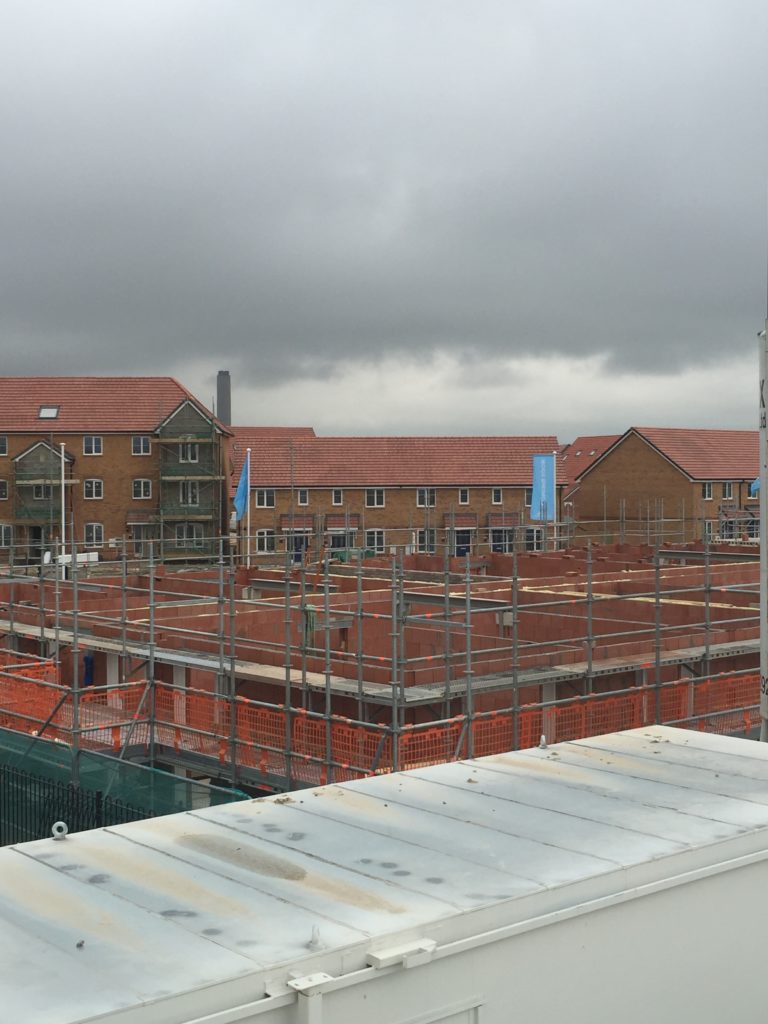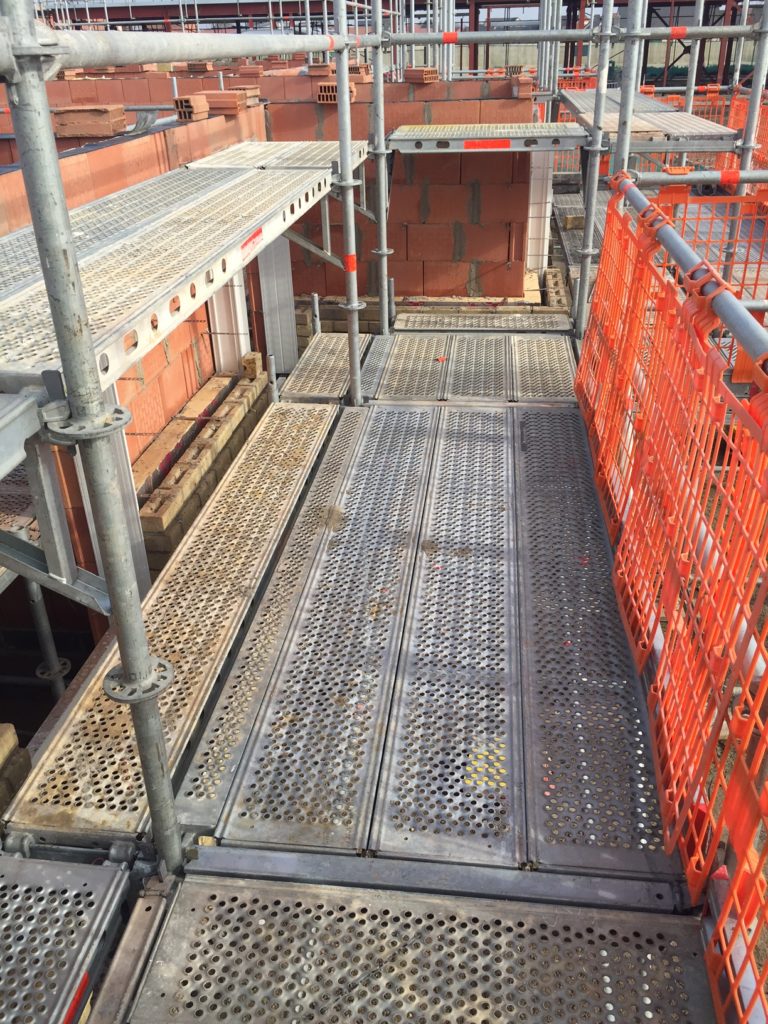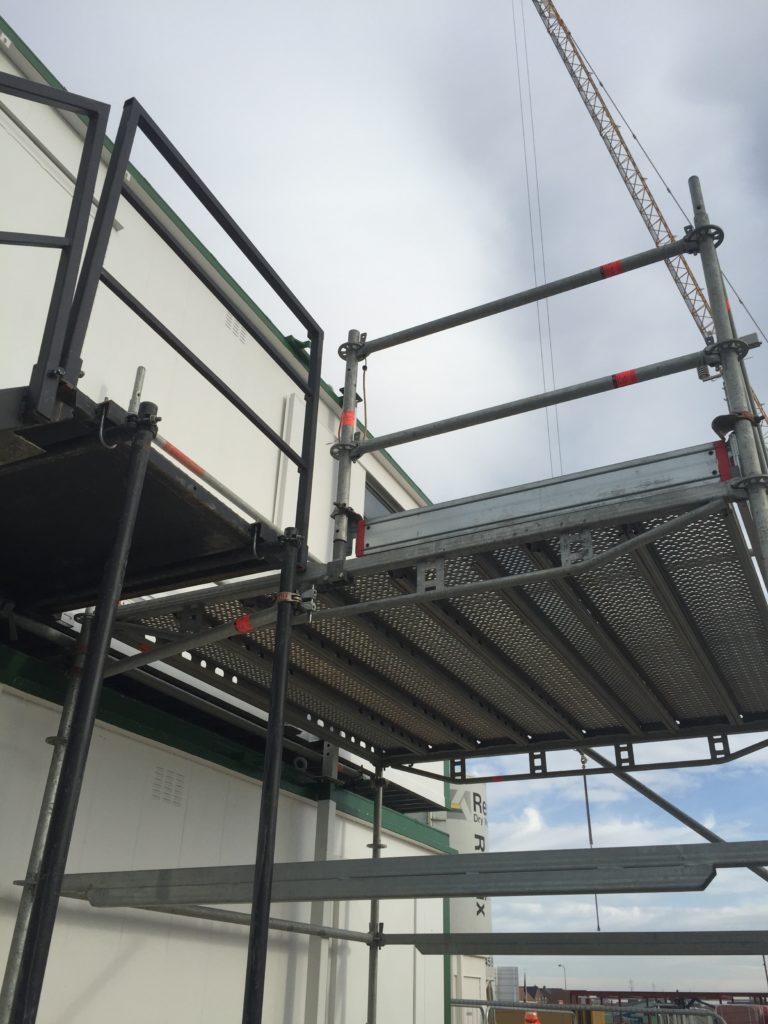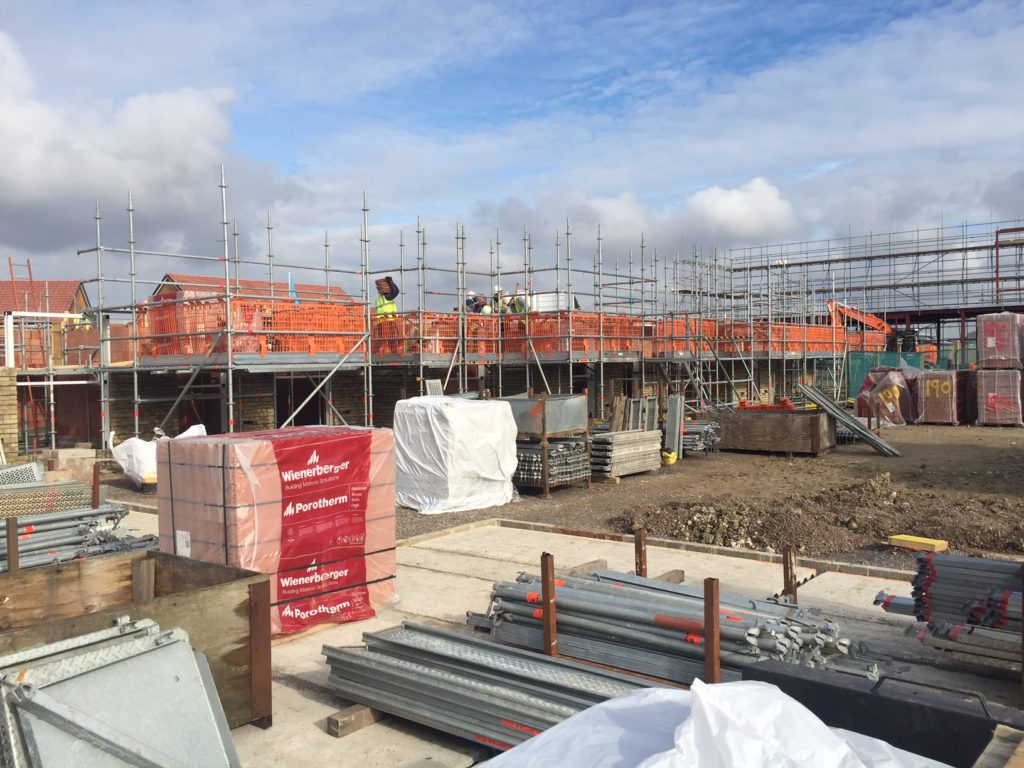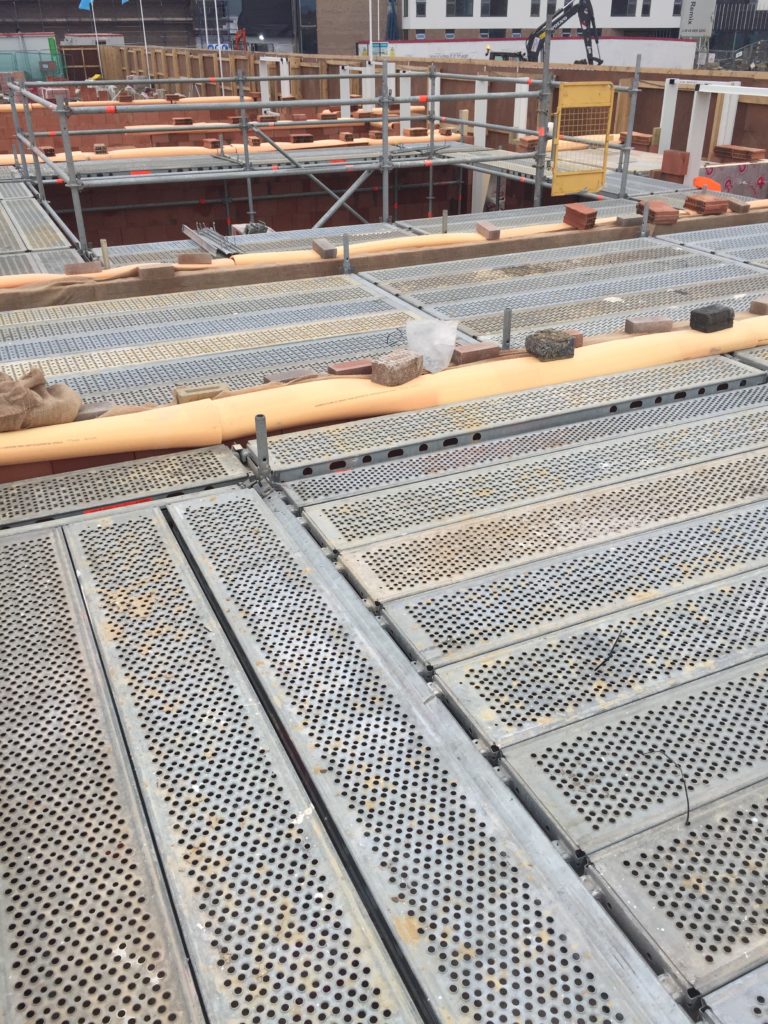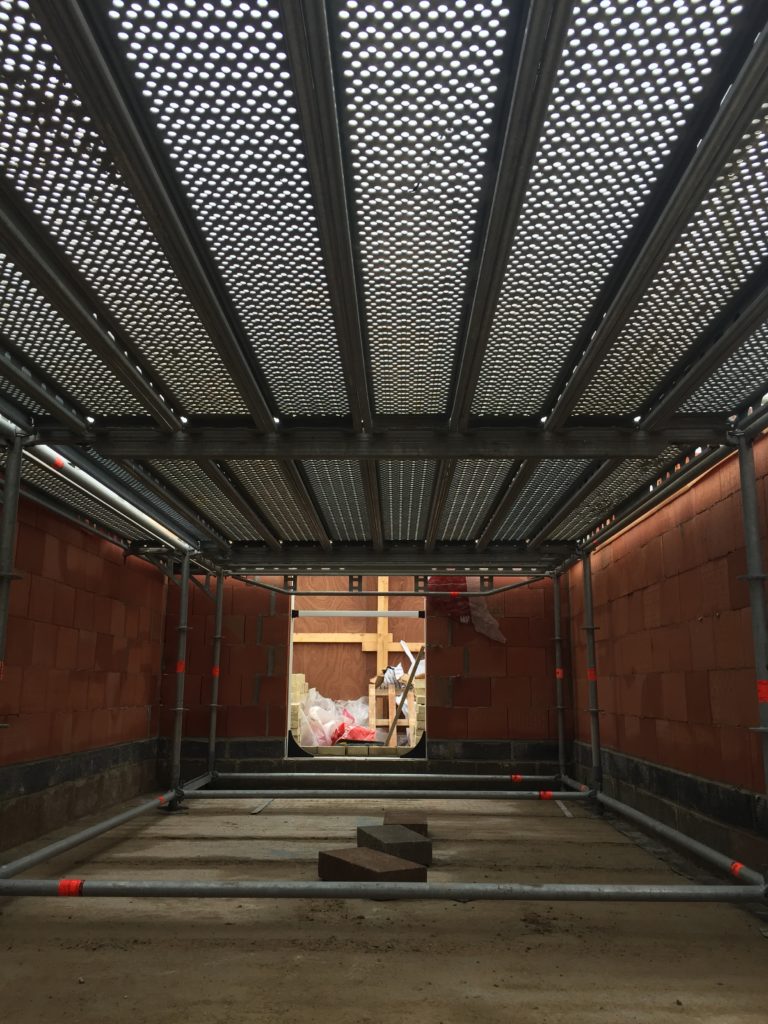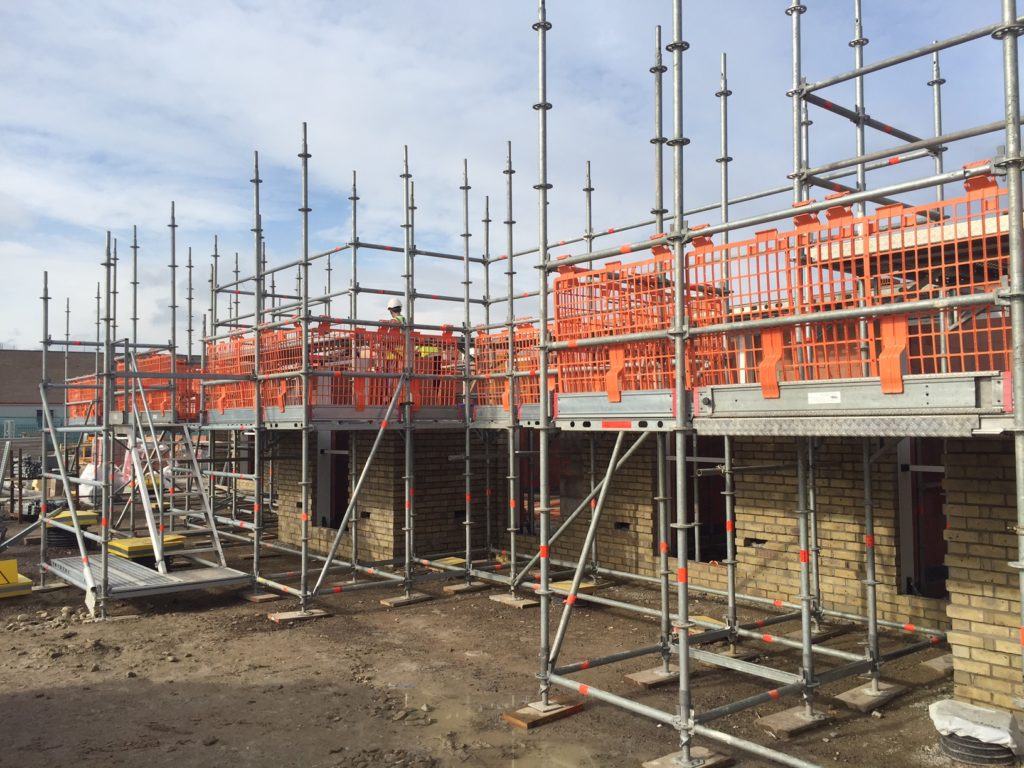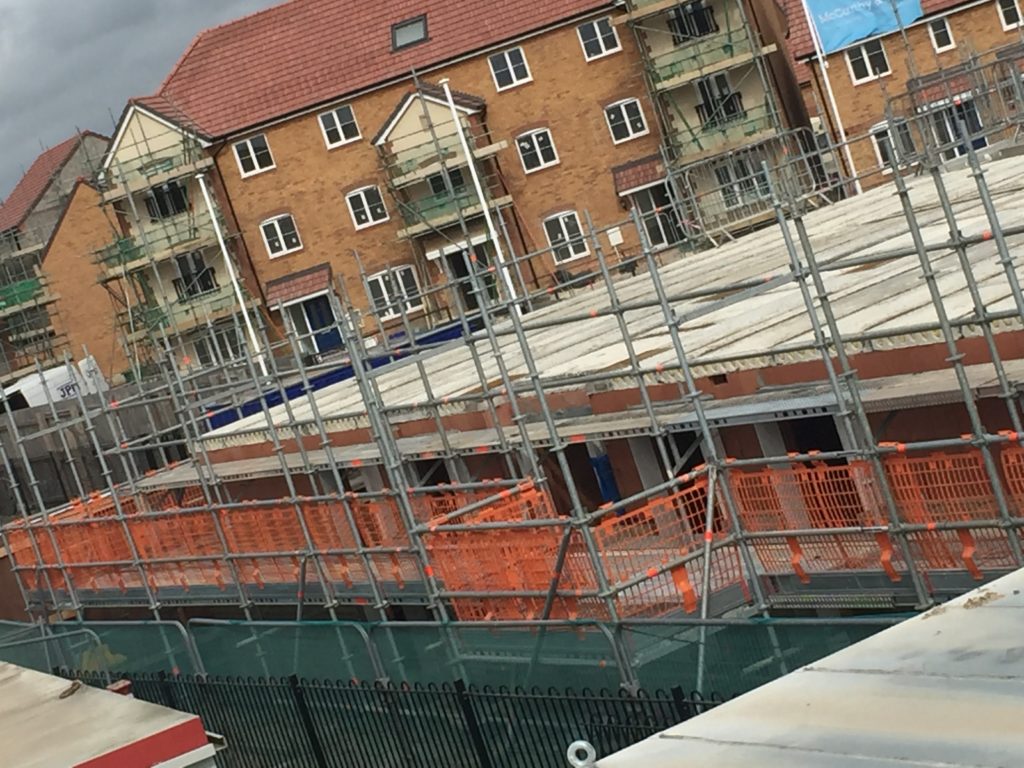 Links:
www.mccarthyandstone.co.uk
www.porothermuk.co.uk